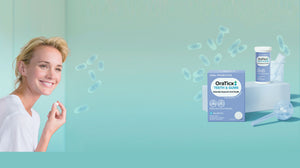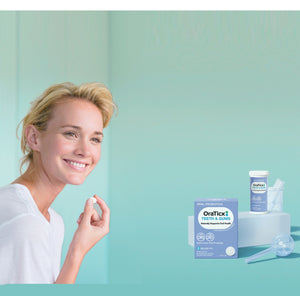 Elevate your dental care routine
by integrating
OraTicx oral probiotics
OraTicx® unique oral probiotic strains; oraCMU™(Weisella cibaria CMU) & oraCMS1™(Weisella cibaira CMS1) are CLINICALLY RESEARCHED, PATENTED, and specifically developed for better oral health
a daily habit with KEY BENEFITS
besides everyone
Who need OraTicx Probiotic?
Poor oral health
Dry mouth
Plaque & Cavities
Bad breath
Orthodontics
Denture & Implants
RESEARCH-BASED SPECIAL PROBIOTICS
FOR HOLISTIC ORAL HEALTH
ELIMINATES ROOT CAUSES OF PROBLEM
OraTicx® has found an intimate solution in oral care, an excellent alternative to the method that kills harmful bacteria with chemicals and destroys the balance of species within microbial communities in your mouth.
> learn more
RELIABLE ORATICX
OraTicx® has continued to pave the way with breakthroughs that have found causes of the oral health problems as well as natural solution.
Follow @oraticx on Instagram